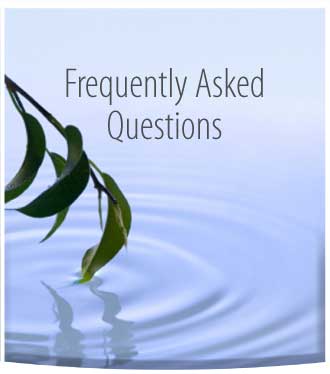 What are valid IP formats?
IP addresses are made up of four numeric components separated by a full stop (period). Each numeric component ranges from 0 to 255. You can express an IP range by using a hyphen (-) and you can use a wildcard within a range by using an asterisk (*)
Examples of valid IP address formats (note the numbers are used as examples only):
192.186.0.77 = a single IP address
192.186.0.* = all IP addresses beginning 192.186.0
192.186.0.0-255 = a range of IP addresses from 121.18.19.0 to 121.18.19.255 inclusive (ie the same as the example above)
192.186.* = all IP addresses beginning 192.186
192.186.0-255. = all IP addresses in the range 192.186.0-255 (ie all addresses beginning 192.186)
192.186.0-255.0-255 = all IP addresses beginning 192.186
192.* = all IP addresses beginning 192
192.0-255.0-255.0-255 = all IP addresses beginning 192
What is Full Time Equivalent (FTE)?
FTE is the number of people in a particular class. FTE is used by publishers to determine the price they should quote to an institution. The FTE information required by different publishers differ. For example, FTE for an academic institution = Total Students + Total Teaching Staff + Total Non-teaching Staff. Some publisher feels that non-teaching staff should not be a part of this price calculation and hence don't include that in FTE. Some other publishers don't take the entire student enrolment and faculty strength and only the total students and faculty strength for a particular department.
How does institutional online access work?
When someone attempts to use the e-resource, the publishers server checks to see if the requesting computer is within the list of internet IP addresses provided by a subscribing institution. If it is, the reader will be able to use all those services enabled for institutional readers. For institutional subscribers, there are no usernames or passwords to remember.
How long does online access last?
Most subscriptions are entered on a calendar year basis running from January to December. Some publishers also offer subscriptions based on current month till the coming December, some other offer 12 months subscription from any month. Most e-books and online journal archive collections are offered on a 'one time' payment model.
How can I get online access to a journal?
Online access is available for organisations with an online-only or print plus online 'bundle' subscription (online access can also be arranged as part of a Collection). Once you have the relevant subscription it is the responsibility of the library administrator at the subscribing organisation to register online with the concerned publisher to activate access to full text content.
What is a subscriber number?
A subscriber number is the number you need to activate the online access to a subscription. It is normally mentioned on your mail label when you subscribing to print journals. In case you need to know your subscription number/ID for an information product subscribed though ReQ, you could always contact us and we would supply the same to you.
What happens if one doesn't renew an e-journal subscription? Will one lose access completely?
It also depends on the policy of the individual publisher. For instance, some publishers will let you retain access to the back year you had purchased at no additional cost. Some other publishers will charge you an annual fee, like a maintenance fee/charge. Yet some other publishers will let you have access to the bought content as long as you continue to buy at least one e-resource from them (keep the IP active).
What are the Copyright and Licensing Issues with Online Journals?

Online information is subject to the same copyright laws as print materials, but in addition, subscribers to online journals are generally required to agree to more restrictive licensing by the publisher. Libraries may not always be permitted by their legal offices to agree to terms within a publisher's contract, and therefore may not always be able to purchase an online subscription.

License agreements state that if violations of the agreement are discovered, the library's online subscription will be cancelled and the library may be liable for any copyright violations by their users. Some of the restrictions for individual users are:
Entire issues or substantial sections of an issue may not be downloaded.

Results may be printed or downloaded for personal or internal business or research purposes only.